UPDATED: IHIT investigating after Whistler Village shooting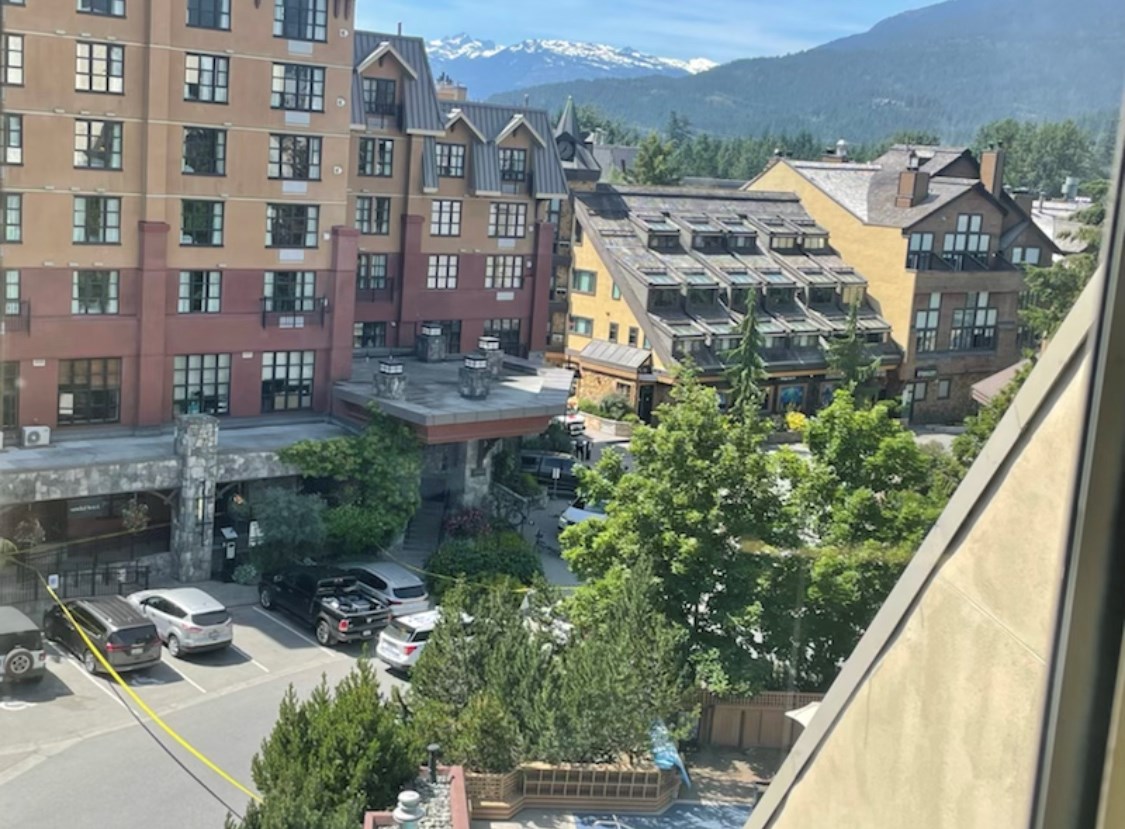 Members of the Whistler RCMP and B.C.'s Integrated Homicide Investigation Team (IHIT) are investigating after shots rang out in Whistler Village on Sunday afternoon, July 24, leaving two dead and two more in police custody.
According to police, one man died on scene after being shot outside the Sundial Hotel near the base of Whistler Mountain. The second shooting victim succumbed to his injuries at the Whistler Health Care Centre.
As first reported by Global News and later confirmed by RCMP in a news release, two males were arrested in Squamish on Sunday afternoon in connection with the double fatality. 
Police said investigators are working to determine whether the shootings are linked to a burned-out car found in Whistler earlier on Sunday, and if the incidents are related to ongoing gang conflict in the Lower Mainland.
"I'm confident with the work done by our investigators that there remains no risk to community safety," said Insp. Robert Dykstra, officer-in-charge of the Sea to Sky RCMP detachments, in the release.
In an initial release, Sea to Sky RCMP confirmed police were called to a local hotel after receiving reports of shots fired at about 12:29 p.m.
Police said the investigation is in its early stages, with IHIT and other units supporting local investigators. Police ask anyone with information to contact the Whistler RCMP at 604-932-3044, or contact Crime Stoppers online or by phone at 1-800-222-TIPS. 
IHIT deployed to Whistler. Two victims. More info when it becomes available. pic.twitter.com/gowuLnn8zN


— IHIT (@HomicideTeam) July 25, 2022
The Vancouver Sun has identified the fatalities as 29-year-old Meninder Dhaliwal, a member of the Lower Mainland-based Brothers Keepers gang, and his friend Sat Gill, who according to the Sun's reporting was not involved in the gang.
Graphic videos and photos show two men, one of whom appears to be Dhaliwal, lying face down on the steps of the Sundial Hotel in a pool of blood. The images began circulating shortly after reports of the shooting Sunday afternoon. 
A car found burning south of the village, reportedly in the Blueberry neighbourhood, represents a "hallmark" of recent gang murders, where "a suspect car has been torched after the hit," according to the Sun's Kim Bolan. 
Whistler local Brad Broughton was driving through Squamish on his way to the ferry when he noticed a major police incident surrounding a vehicle on the southbound shoulder of Highway 99, near the Garibaldi Way intersection shortly before 1:30 p.m.
"As we were rolling by there were seven, roughly, police cars," said Broughton, including five regular marked police cars and a few unmarked vehicles Broughton said he's "never seen before." He estimated he saw about nine police officers taking part in the arrest, including some uniformed and others wearing jeans, t-shirts and flak jackets.
"They had one guy in cuffs—they had him standing up; I think they were probably searching him," he said. Broughton described the man police had apprehended as tall, skinny, and "super young—like, didn't look over mid-20s."
'I was out here just basically looking at some bikes … and I heard gunshots'
The Resort Municipality of Whistler issued an alert via its emergency notification system shortly after 2 p.m. informing residents that a police investigation was underway in the village and asking the public to avoid a delineated area in Skier's Plaza. "There is no danger to the public," the alert read. 
Whistler Blackcomb lifts were also placed on standby at 12:47 p.m. due to the police incident. In a statement, a spokesperson for the resort confirmed the mountain will stay closed for the remainder of the day. 
"Out of respect for all of those impacted, and our Whistler Blackcomb guests and team members, we will be closing Whistler Blackcomb for the rest of the day, effective immediately," the statement read. "Our teams have resumed operations temporarily to allow guests to download the mountains and leave safely. We are shocked and deeply saddened by this senseless act of violence, and we stand in support of our community."
Numerous local businesses opted to close their doors Sunday afternoon, with some planning to remain closed for the day. 
Scott Cargo was working his shift at Fanatyk Co. when he heard the gunshots sometime around 12 p.m.
"I was out here just basically looking at some bikes … and I heard gunshots," Cargo told Pique.
"Then a little kid actually came running down from [Mountainside Lodge], came ripping down here and said there's a shooting down there."
Cargo said his first instinct was to lock down the store.
"It didn't really faze me … lock the doors, keep everybody in the store, and told people to get away from the window."
Pique will continue to update this story as additional information becomes available. 
More to come. 
An earlier version of this story stated that graphic photos circulating following the incident show two shooting victims lying face down on the steps of the Pan Pacific Mountainside hotel. The men are instead pictured on the steps of the Sundial Hotel, with the Pan Pacific pictured in the background. This story has been updated to reflect the correct information. Pique regrets the error. 
–with files from Braden Dupuis